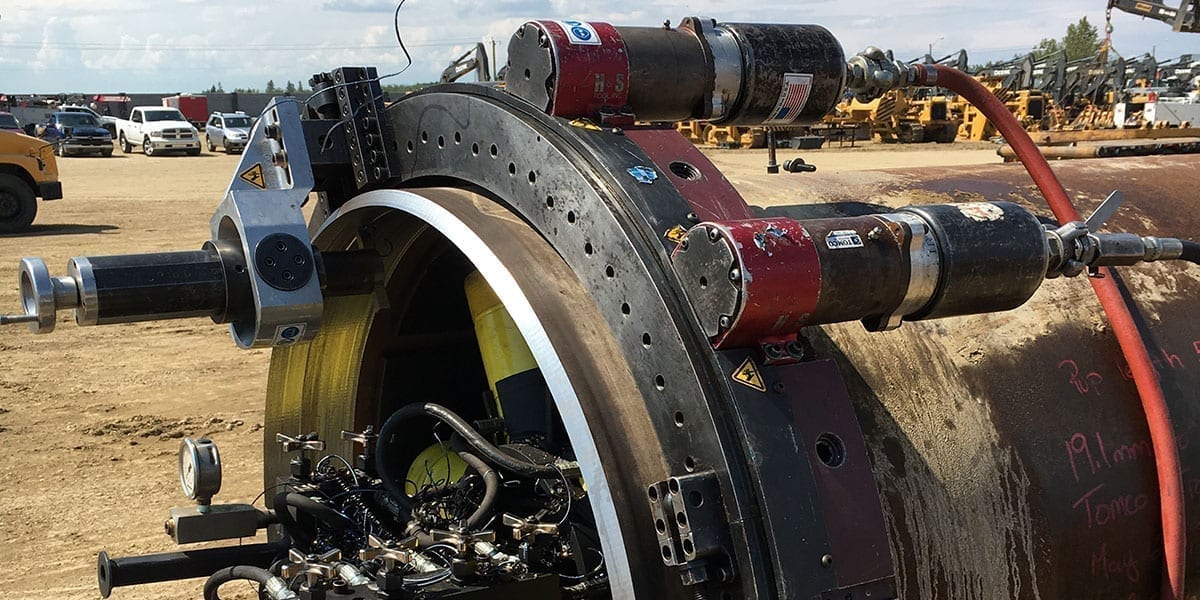 15 Oct

DESIGNED WITH THE CUSTOMER IN MIND: THE H&S TOOL SPLIT-FRAME MACHINE

THE POWERFUL H&S TOOL SPLIT-FRAME MACHINE AVAILABLE FOR SALE OR RENT!
H&S TOOL has been leading the global industry of portable pipe cutting and beveling products for more than 40 years, and the MFC, AFC, and BFC Split-Frame (clamshell) machines continue to be the #1 choice of experts in the field. Designed with specific input from customers, the H&S TOOL Split-Frame machine represents the unique combination of safety, reliability, ease of use, rigidity, and precision. With three options to choose from the Split-Frame machines can cover a wider range of applications to meet the most challenging demands of your specific project.
Key features that set the H&S TOOL Split-Frame apart from others in the industry:
Designed with user safety in mind. Each pneumatic machine package comes standard with a hand throttle, (also known as the dead man handle) keeping the operator away from the cutting of the machine.
Patented safety tripper handle designed at an extended angle to distance the operator's hands from the rotating machine.
An air caddy assembly is included with all pneumatic machine packages to extend the life of the motor by keeping it lubricated and free of water.
Interchangeable components – the counterbore head, tool slide, axial feed slide, and flange facing attachments are plug and play on all AFC & BFC split-frame machines.
No need to buy your tooling upfront. All rental packages include the appropriate tooling needed for the job with sharpening fees applied only to the tooling used.
Stackable extension pads allow for greater versatility of range on all wall thicknesses. The ¾ inch (19 mm) locator pad adjustment, minimizes the number of extension pads needed to cover the working range. With the H&S TOOL Split-Frame machines, there is no need to buy or rent different extension pads or feet to hold an aggressive cut.
No Single Point slide needed for the heavy wall. The Split-Frame machines can cut a 4-inch wall without changing the standard cutting setup. Operators only need to change the tooling to a compound bevel and straight severs.
H&S TOOL Split-Frame (clamshell) machines are field-proven and endorsed, so operators can rest assured that they will get the job done right every time! For more information on this machine, contact your sales representative at +1-503-538-2185 or visit our website at climaxportable.com. In addition to the Split-Frame machine, CLIMAX and H&S TOOL have many other machines available and ready to purchase or rent.