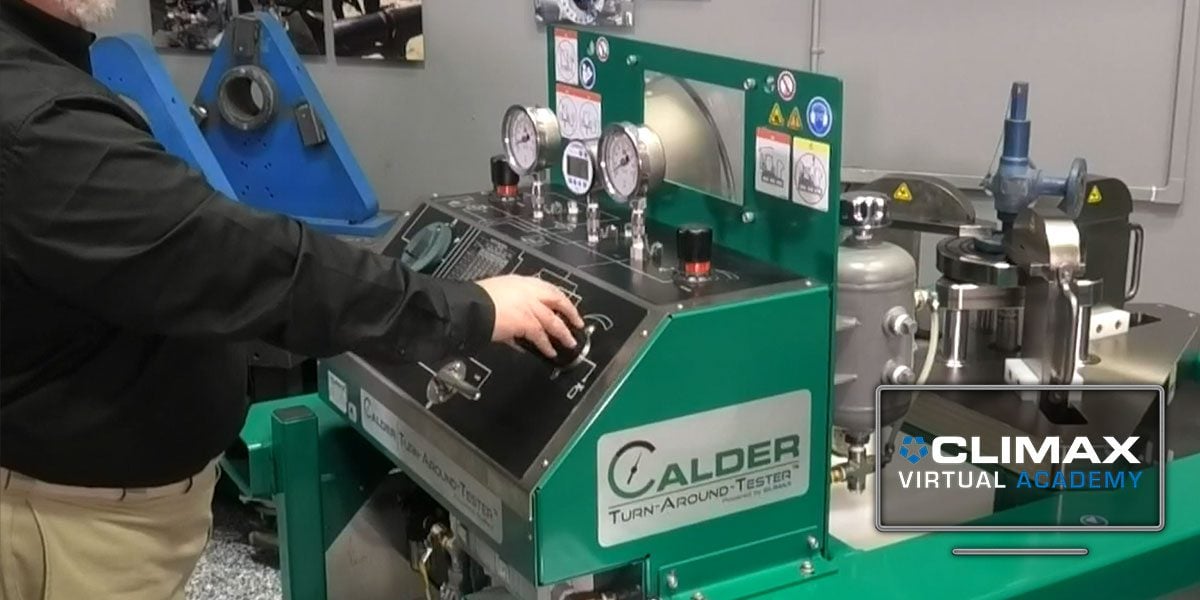 12 Apr

CLIMAX VIRTUAL ACADEMY: THE CALDER TURN-AROUND-TESTER™

The TURN-AROUND-TESTER™ is the perfect solution for service teams to complete in-field testing of freshly refurbished valves. The self-contained Turn-Around-Tester™ will fit in any full-sized pickup bed with the controls positioned to ergonomically allow the operator to complete the testing even when it's still in the vehicle. With adjustable legs for off-truck use or in-shop environments. The TAT has a super robust frame to protect all components during transport and forklift pockets so the TAT can be moved easily. Pair the TAT with a CLIMAX valve grinding and lapping machine, and you have a one-stop valve refurbishment system to complete on-site services anywhere your industry requires.

In this video, thirty-five-year valve industry expert, Clark Turner, Technical Sales Engineer for CALDER, demonstrates capabilities and shares his thoughts in this previously recorded question and answer session!