06 Mar

INTRODUCING CALDER CARE™: Taking Service and Support to a Whole New Level!

Our engineers and valve test experts asked customers what they want in the next generation of valve testers. One message was loud a clear: customers want fast, responsive, expert service and support. So we've built that right into the foundation of our new CALDER offering! We're not just launching a new generation of products; we're launching a whole new way of taking care of customers!

When your valve production line or maintenance/repair project is delayed due to a broken valve tester, that costs you a lot of money, causes you a lot of hassle, and jeopardizes your reputation with your customers. And if your valve tester isn't in proper working condition and gives erroneous results, that could cause a major problem at your facility or your customer's site – scrap, rework safety hazards, etc. Think about the risk of an improperly tested valve causing a very expensive malfunction, damage or safety incident when it's installed into a system such as a pipeline, refinery, power plant, ship or submarine.

Don't invite extra expense, delay, frustration, risk, and liability. CALDER testers are the most robust, durable and accurate products in their class, designed and built with the highest quality and backed by a 2-year warranty – the longest and most comprehensive warranty of any major OEM in the industry. And to keep your tester running in top condition, back it up with one of our worry-free CALDER CARE™ Total Preventative Maintenance Programs.

The CALDER CARE™ program surrounds your test platform with end-to-end service and support:
An extended warranty – out to as far as 5 years!
Regularly scheduled "health checks" with a CALDER valve test expert
Regularly scheduled preventative maintenance by a factory-certified technician to keep your system in top condition (annually or at any other interval based on your specific needs)
24/7 US-based technical support by phone
A prompt visit from a factory-certified technician any time your system is in need of trouble-shooting, repair or maintenance that requires on-site service
Free spare parts and replacement components due to normal usage, wear and tear
Free on-site start up and commissioning support
All backed by the vast, world-wide CLIMAX | CALDER network
Peace of mind, knowing that your system will stay in top condition and expert help is never more than a phone call away!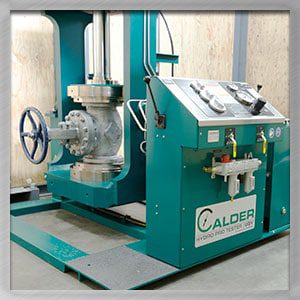 No other provider can offer you this level of quality, service, and support. If they say they can, check the facts carefully, and then call us for the perfect solution.
Your local CLIMAX | CALDER representative is standing by to help you, contact us at:
CLIMAX l CALDER
USA World Headquarters
2712 East 2nd Street
Newberg OR 97132
Tel: +1 503 538  2185
Toll-Free: 1 800 333 8311
---
Terms and conditions apply as contained in the service contract. This service not available in all areas. Terms and conditions may vary by location. Contact your CLIMAX | CALDER representative for details.
LEGAL NOTICE:  Proper training must be obtained and proper procedures must be followed and proper supervision must be in place at all times when manufacturing, maintaining, repairing or testing valves of any kind.  Please pay careful attention to the instructions and warnings provided in connection with the product and services. CALDER's products and services are subject to specific written limitations of liabilities and are covered by express limited warranties, which shall apply to the purchase, rental or use of the products. NO WARRANTIES ARE GIVEN EXCEPT FOR ANY APPLICABLE EXPRESS WRITTEN WARRANTIES SPECIFICALLY PROVIDED BY CALDER. ALL IMPLIED WARRANTIES, INCLUDING THOSE OF MERCHANTABILITY AND FITNESS FOR PARTICULAR PURPOSE, ARE EXPRESSLY WAIVED. The buyer assumes all risks associated with the use of the product.